Whether you are looking for a snack break at a business meeting or a showstopper cheese table at your special event, we've got you covered. Don't see exactly what you're looking for? Send us an e-mail through the contact form below and we'd love to talk through your vision.
The Feast grazing tables are exactly as they sound, they are intended for guests to graze! Platters come wrapped and ready to- it's as easy as unwrapping and setting out! Table setups available upon request.
Each cheese is carefully paired with a delicious side and labeled so your guest knows exactly what they are eating. For those that are really into cheese (and who isn't?) we include an information cheese card that lists every cheese on the table, what it's paired with, the type of cheese it is and even where it came from.
Need a snack for a girl's road trip? Maybe a tasty boost of energy for that hiking trail. Whatever the occasion these petite treat boxes are sure to delight and satisfy your group.
These mini boxes are prepared day of your event so your snack is as fresh as possible. Nicely compact but full on flavor, these come with cheese, extra goodies (fruit, chocolate, jam/honey, nuts) along with meat and crackers on request.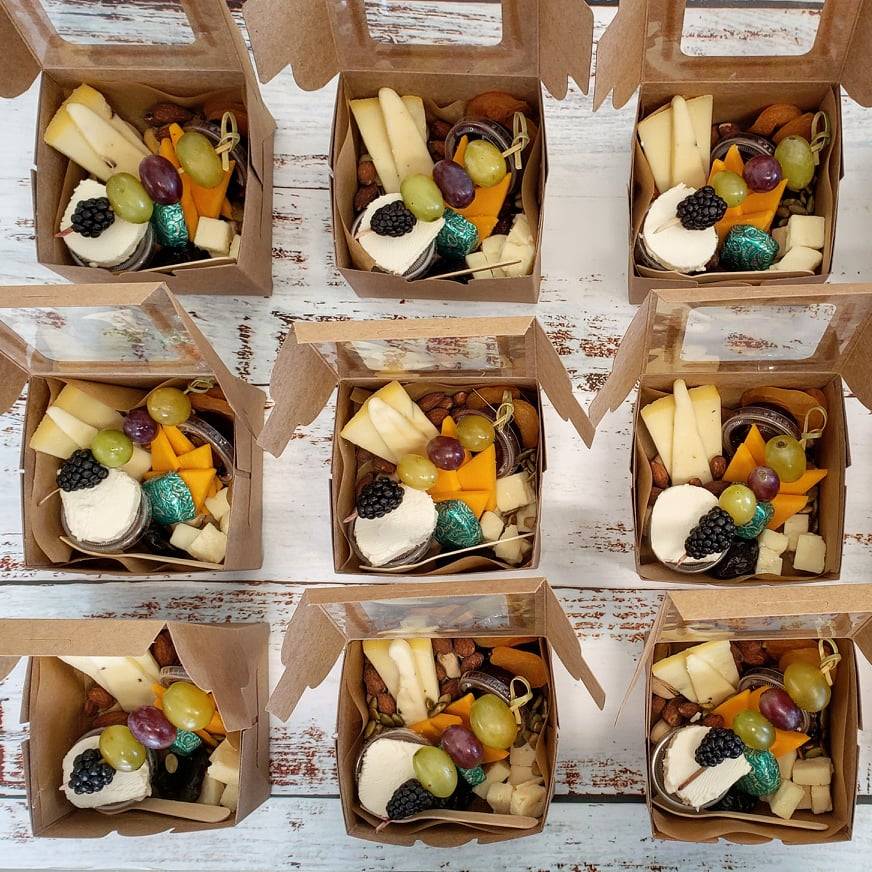 Cups and Cones are a great way for guests to have an easy to grab individual serving. Cups are larger and provide a hearty appetizer while cones are designed to be a light app.
Cups can be individually wrapped or come bulk packaged, while cones require a stand for serving. Contact us about how we can customize this for your event!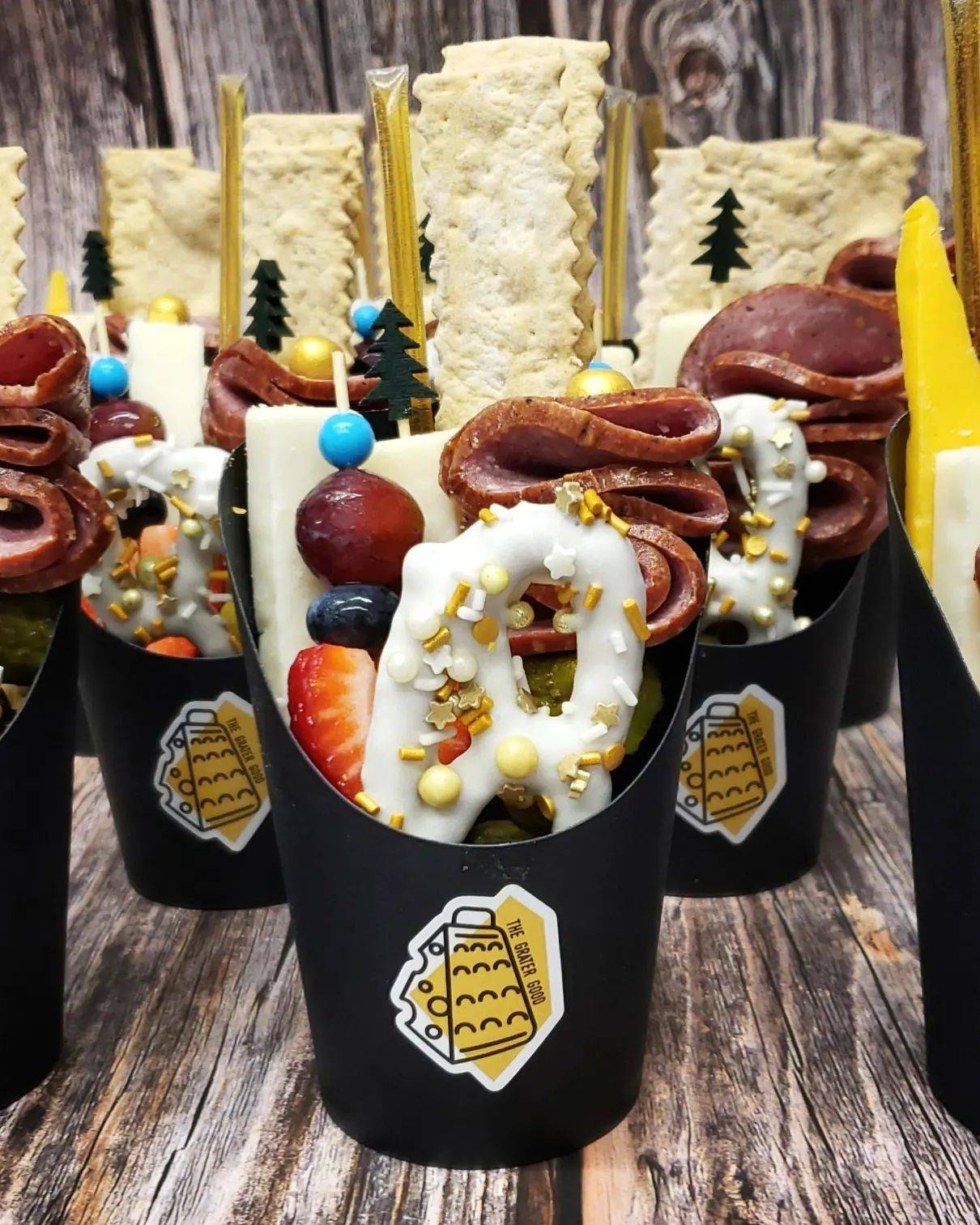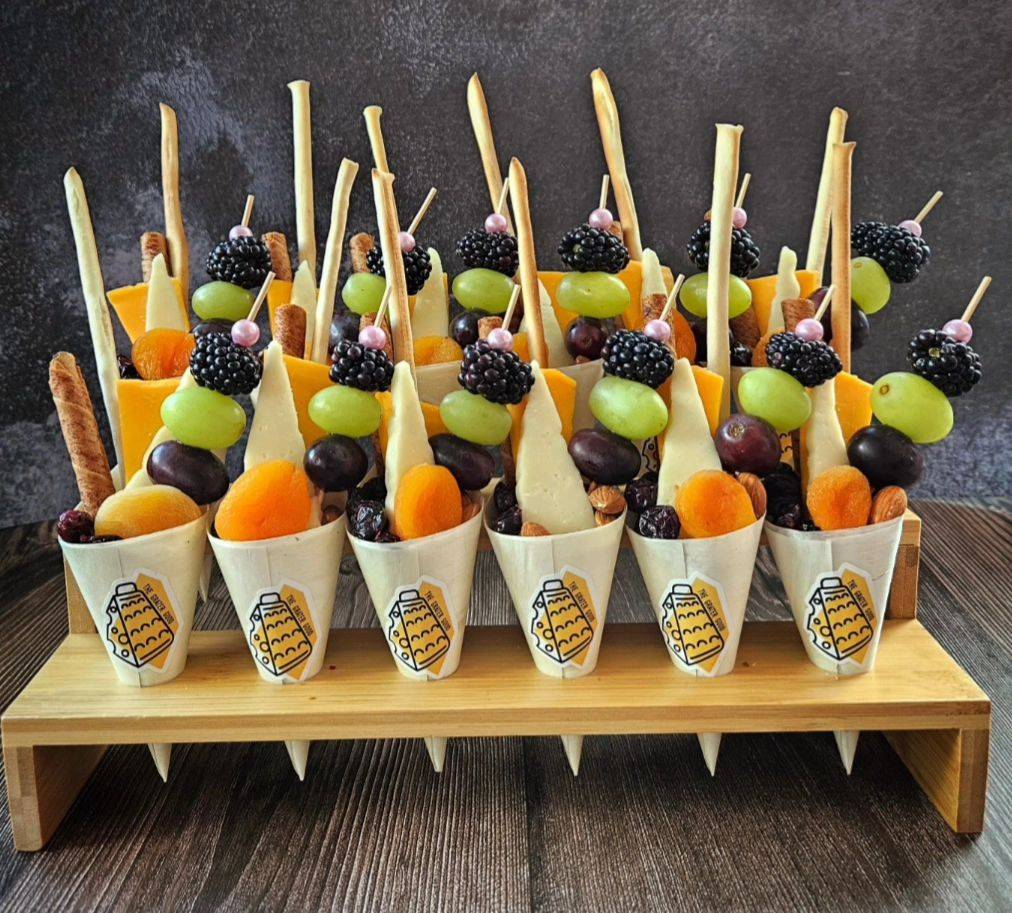 contact us about
your next event
Oh my Gourd! Pie love that cheese!